Maciej Slominski –
Finland, which has just fallen to its lowest-ever FIFA ranking, in 101st place, below Malawi but higher than Botswana, is better known for reindeers, lakes, ice-hockey and ski-jumping, rather than its prowess in world football. Ski jumping, is particularly popular in Lahti where I live. Five time World Champion Janne Ahonen, who once famously said, "We are here to jump, not to smile", was born there.
He is, however, not the only famous athlete to come from the town, as a certain footballer, Jari Litmanen to be precise, was also born there. He is the best-known Finnish footballer ever—his compatriots call him "Kunigas" which means King—and came 42nd in the Greatest Finns of all time in 2004.
King Jari's first club, Reipas Lahti, was founded in 1891 in Viipuri (Vyborg in English, Выборг in Russian) a city that Finland lost to Russia after World War II. The Finnish population of Viipuri was resettled elsewhere in Finland (many of them in Lahti) so understandably members of the Reipas football club have shown resentments towards Finland's large neighbor.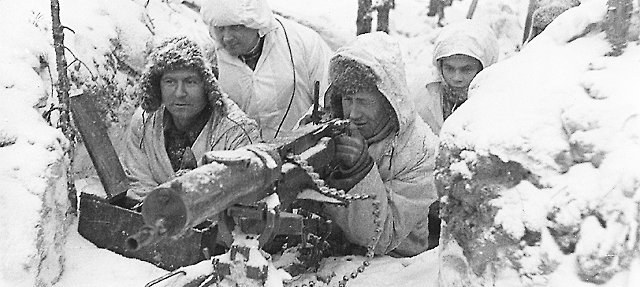 The other Lahti club and main protagonists of this piece, Kuusysi, had a more relaxed approach and recruited a coach from their Eastern neighbor in 1960's. The famous Aleksandr Ponomaryev who had previously led Dinamo Moscow to the Soviet Vysshaya Liga title.
When Zenit Leningrad drew Kuusysi Lahti in second round of European Cup—the predecessor to the Champions League—no one raised an eyebrow on Nevskiy Prospekt even after the Finns beat the Yugoslav champion FK Sarajevo in first round. Kuusysi had finished third in the 1985 season —Finland like Russia plays the season from spring to fall within the calendar year— and beat Turun Palloseura in the Finnish title play-off final.
In the 1960s the Lahti club was renamed Upon Pallo. In 1969 it changed its name to Lahti-69 and couple of years later to Kuusysi, which means…wait for it…SIXTY-NINE! Clever eh? The "Sixty-niners" won the Finnish championship title 5 times in the 1980s and 1990s and the Cup twice. Reipas, however, remained in the shadows winning the title three times and the cup seven times.
In the 1990s both clubs collapsed financially and joined forces in 1996 to form FC Lahti with new colors and crest. In the league season that just finished FCL was eighth with the championship won for the first time by IFK Marienhamn, from the autonomous Åland Islands.
On the Pravda Cover
But back to 1985 and the European Cup second round match between Kuusysi and Zenit. The coaching staff of Kuusysi scouted Zenit out in advance. The charismatic coach Keijo Voutilainen travelled to Leningrad with his assistants to see Zenit's game in the Soviet league. While staying in Leningrad the Finnish delegation found the face of Voutilainen on the cover of Pravda.
This was probably the only true information of the day in the daily. Despite Pravda meaning "the truth" it contained everything but the truth, everything was upside down under communism. State security meant something very dangerous and when the authorities ssaid they were battling for peace you just knew world peace was last thing on their minds.
The Finns, however, still had to live next to their neighbors, and Juha Kanerva, a Finnish sports journalist and historian testified that is wasn't black and white: "When it comes to tension between the Finnish and the Russian teams, the situation was sometimes complicated. Politically right-wing clubs hated Russia—because of Finland's involvement in World War II.
On the other hand Finland profited from bilateral trade with the Soviet Union and there was an agreement of friendship, cooperation and mutual assistance (YYA-pact) between the countries (from 1948 to 1992). The official relationship between the Finnish sports leaders and their Russian counterparts was close. In fact there was a high level congress with theme Sport-Peace-Friendship in Helsinki only ten days before the game in Lahti."
The first game on 23 October 1985 went more or less according to plan. At the gigantic Kirov Stadium 32,000 freezing spectators witnessed a 2:1 home win after two Yuriy Zelhudkov penalties, including one in last minute. Ismo Lius, who was the Finnish top-flight top scorer four times, scored the goal for Zenit, which sadly was somehow omitted from the matchday video.
On the line
Referee Michał Listkiewicz was on the line for the second leg. "I recall we were flying for East Berlin to Finland with DDR-carrier Interflug. The Finns were pretty surprised but dollar exchange was king then. It was very cold we had to borrow gloves from spectators but had to wear them on the other side not to show any sponsor logo."
The Finns had finished their season two weeks earlier and the linesman recalls that the Kuusysi players had to take hours off of work to play!
The game was played in the extreme cold in the Lahti Stadion, which was built for the cross-country skiing World Championships in 1978.
Kuusysi were more or less an amateur team as players were either students or working elsewhere. Englishmen Kenny Mitchell and Michael Carroll were professionals. But they spent only six months in Finland. Carroll was hired in England as club officials visited Britain in 1984.
Previously Carroll played for Chesterfield, who finished last in Division Three 1982/83. He was pitted against Nikolai Larionov who would represent the Soviet national team at the 1986 World Cup in Mexico.
The Soviet paper Futbol-Hockey would write after the game that there is "currently talk of a levelling of playing field in Europe with weaker teams dragging stronger ones down to their level." But that the "process should not be so strong as for us to play against Icelandic or Norwegian teams as equals or to lose to Finns!"
Match Stats
06-11-1985; Lahti; 19:00; Lahden kisapuisto stadion; Att: 2.893
F.C. KUUSYSI LAHTI (FIN) – F.C. ZENIT LENINGRAD (USSR) 3-1 (0-0, 2-1, 0-0) a.e.t.
Referee: Aleksander Suchanek (POL)
Assistans: Michał Listkiewicz, Janusz Eksztajn (POL)
Goals: 1-0 Ismo Luis 59; 1-1 Vladimir Klementiev 61; 2-1 Ismo Luis 69; 3-1 Jarmo Kaivonurmi 111.
KUUSYSI (coach: Keijo Voutilainen):
Ismo Korhonen, Keijo Kousa, Petri Tiainen (Jarmo Kaivonurmi 91), Jyrki Hännikäinen, Hannu Jäntti, Esa Pekonen, Markus Törnvall, Jari Rinne (Seppo Nordman 105), Ilkka Remes, Ismo Luis, Michael Carroll.
ZENIT (coach: Pavel Sadyrin):
Mihail Birukov, Anatoly Davydov, Aleksey Stepanov, Sergey Kuznetsov, Arkady Afanasiev, Nikolay Larionov, Vladimir Dolgopolov, Yuri Zeludkov (Dmitry Barannik 66), Sergey Dmitriev, Vyacheslav Melnikov, Vladimir Klementiev (Boris Chuhlov 81).
Line-ups for those who prefer cyrylic:
Other 1985/86 European Cup 2nd round scores
Budapest Honvéd – Steaua Bucharest 1:0, 1:4
Bayern München – Austria Wien 4:2, 3:3
RSC Anderlecht – Omonia Nicosia 1:0, 3:1
IFK Göteborg – Fenerbahçe SK 4:0, 1:2
Servette Geneve – Aberdeen 0:0, 0:1
Hellas Verona – Juventus 0:0, 0:2
Barcelona – FC Porto 2:0, 1:3
What happened next?
Another interesting detail about the Zenit game is that many of Zenit players came back to Finland in the 1990's to earn their living here. Goalkeeper Mikhail Biryukov played in MyPa 1992-93 (together with Jari Litmanen and 1985 Kuusysi defender Esa Pekonen) and libero Anatoliy Davydov played in Ponnistus 1990-1995.
As for Zenit—the 1984 league title was a massive surprise but the club failed to build on this success. Discipline became an issue and there were problems over bonuses (financial, as well as flats and cars), along with Sadyrin's conflict with the local Party bosses. Sasha Goryunov, a London-based journalist, recalls that 3 years after winning the title Zenit finished 14th and were relegated from Soviet top flight two years later. Zenit would not become a top club in post-Soviet Russian football until after Gazprom started to invest heavily in the club in the early 2000s.
For the next round Kuusysi had to decide to play the home game either in Finland or in the Southern Europe (as Haka from Valkeakoski had done while playing against Juventus in winter time). The date of the Kuusysi vs Steaua Bucharest game was March 19 but the Lahti club took a risk and rented the Olympic Stadium in Helsinki in the middle of winter.
As the first leg in Bucharest ended 0-0 people realized that Kuusysi had a good chance to qualify for semi final. There was heavy snow and rain a week before the game and only with voluntary help from several Helsinki football clubs could the majority of the seats at the Olympic Stadium be cleared from snow and ice. The journalist Juha Kanerva recalls "32,000 people saw Victor Piturca score the decisive goal for the eventual cup winners [Steaua Bucharest] that year four minutes from time…"
While Kuusysi failed to keep the European run going, at least they were able to keep their heads up, knowing that they went out against the eventual title winners.
Maciej Slominski was born in Gdańsk, and went to his first Lechia Gdańsk game in 1985. He has been published in the Guardian, WSC, and polish papers like Rzeczpospolita, Fakt, Lechia Gdańsk matchday magazine and various websites including Futbolnet, Weszło, Footbar and Slowfoot. Today he lives in Sopot on the Baltic Coast, with his wife and four kids @maciejslominski